Bond Contracts Limited (BCL) Launch New Website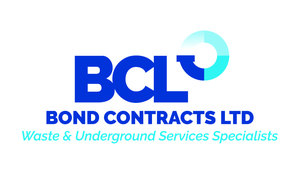 BCL is proud to announce the launch of our new website. On the website, you will find a list of services including water services, storm water, cable installs, waste collection, transfer stations, green waste processing, and bin hire. Bond Contracts Limited have transfer stations across Southland that accept different types of waste collection (find out more on the Transfer Stations page).
BCL was originally part of the Invercargill City Council and has a strong record of impeccable safety and excellent relationships throughout the Southland region, making us an ideal candidate for helping you or your business. Learn more about the history of BCL and the business on the About page. If you're interested in working in water services, cable installation and waste collection throughout Southland, take a look at the BCL employment page.
You can see examples of BCLs latest and ongoing projects on the Projects page. BCL has completed large-scale projects for PowerNet, Invercargill City Council and Matura Valley Milk, along with others. Read client testimonials on the testimonials page.
To find out more about any of the services offered by Bond Contracts Ltd, contact BCL today.